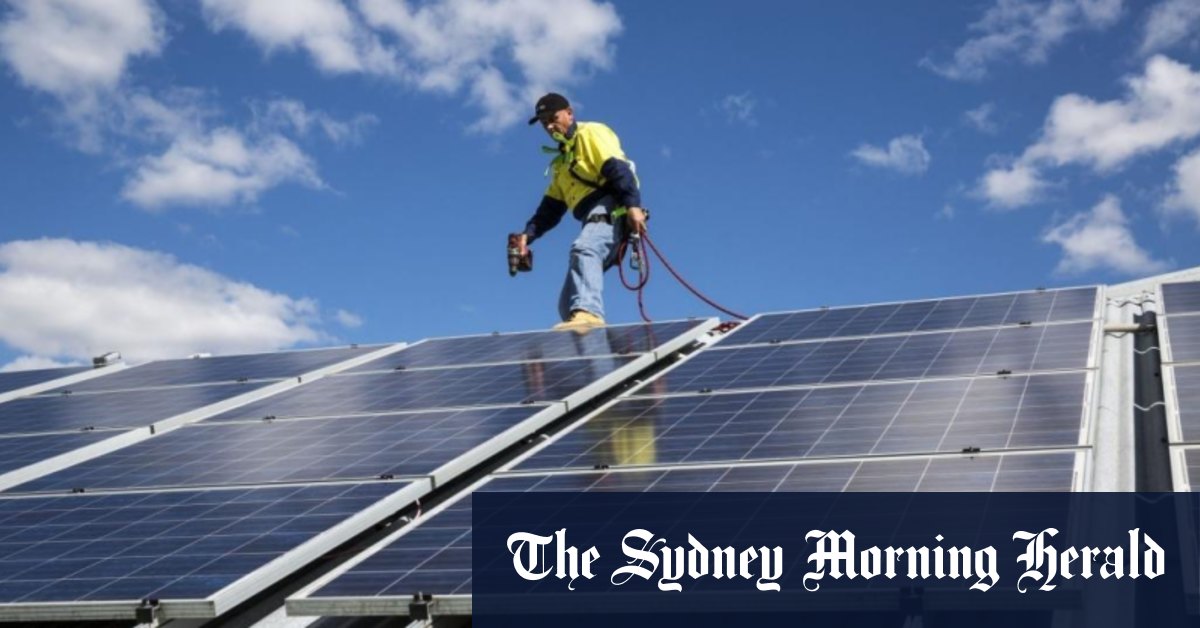 Also, most rooftop panels lack technology to regulate supply into the grid and ramp output up or down in response to the network capacity, which reaches peak load in the middle of hot days.
Loading
Because those panels cannot regulate output, to avoid overload, networks have to set limits calculated by capacity on the sunniest day. That means the opportunity to take maximum power supply on cooler days is missed.
"Just as we wouldn't stop people driving just because the roads are gridlocked a few hours a week, it is not fair to stop people exporting solar power from their homes just because the grid is congested a few hours a week or a few days a year," Mr Miller said.
"At present, solar owners who got in early are able to sell their surplus electricity back to the grid without limits, but late adopters are restricted – which is also unfair."
ARENA and network operators AusNet in Melbourne and SA Power Networks in South Australia are conducting the trials, worth a total of $4.8 million.
The new smart inverters will be installed to regulate power supply according to the network's current load, maximising the volume of power which can be supplied at any given time.
"A smart and flexible solution for solar energy exports is a win-win," said Andrew McConnell of AusNet Services. "It means more Australian homes and businesses can benefit from solar panels, and that our energy mix becomes cleaner overall."
Australian government feed-in tariffs for households that supply solar power to the grid have led the country to the highest installation rate in the world. More than 2 million of the nation's 13 million homes have been fitted with panels. Around 200,000 rooftop solar systems are being installed each year across the country.