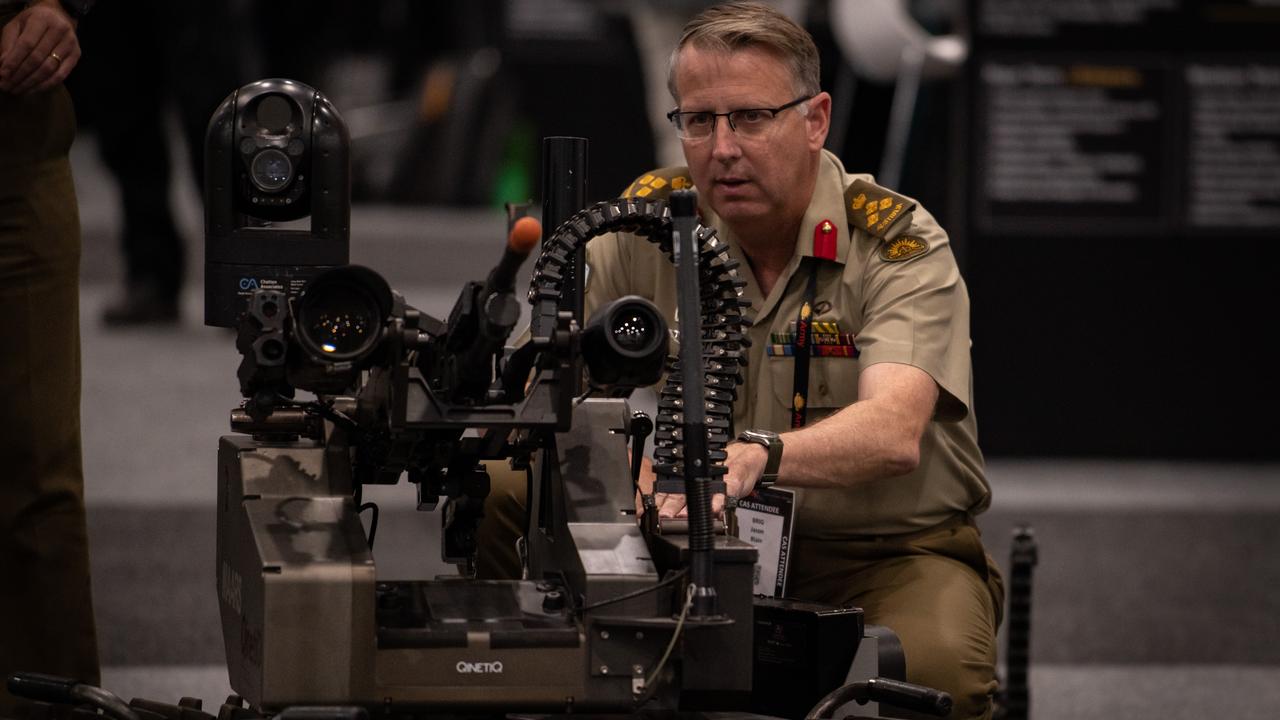 Faced with rapidly emerging and disruptive technologies, re-equipment of Australia's neighbours with cutting-edge weapons systems, and an increasingly unstable geopolitical situation in the immediate region, the Australian Army is turning to science to provide solutions.
The army's vision for the future hinges on its "Accelerated Warfare" and "Army in Motion" principles, and emerging solutions such as robotics and autonomous systems, artificial intelligence and quantum technologies, are essential to the way it prepares itself for future warfare.
There is a growing realisation within the wider Defence community that Australia may no longer have the luxury of deciding when, where or how its armed forces may fight, and maintaining a technological edge is becoming more difficult.
At the recent Chief of Army Symposium in Brisbane, Chief of Army, Lieutenant General Rick Burr, told his audience that the army must be proactive in its preparations for maturing technologies in defence applications.
"Robotics, autonomy and manned-unmanned teaming is an area we are actively exploring," he said. "Right now, we are asking how army fits within, complements and informs emerging national and defence quantum technology policies and initiatives."
Lt-Gen Burr noted that the army is already contributing to other forms of military power, including the space, cyber and information domains, but warned that, as technologies enabling operations in these domains become more available and affordable, the gap between military forces and groups or individuals seeking to further a cause also reduces.
"Therefore, sustaining and maintaining a technological edge over potential adversaries, is becoming more challenging," he said.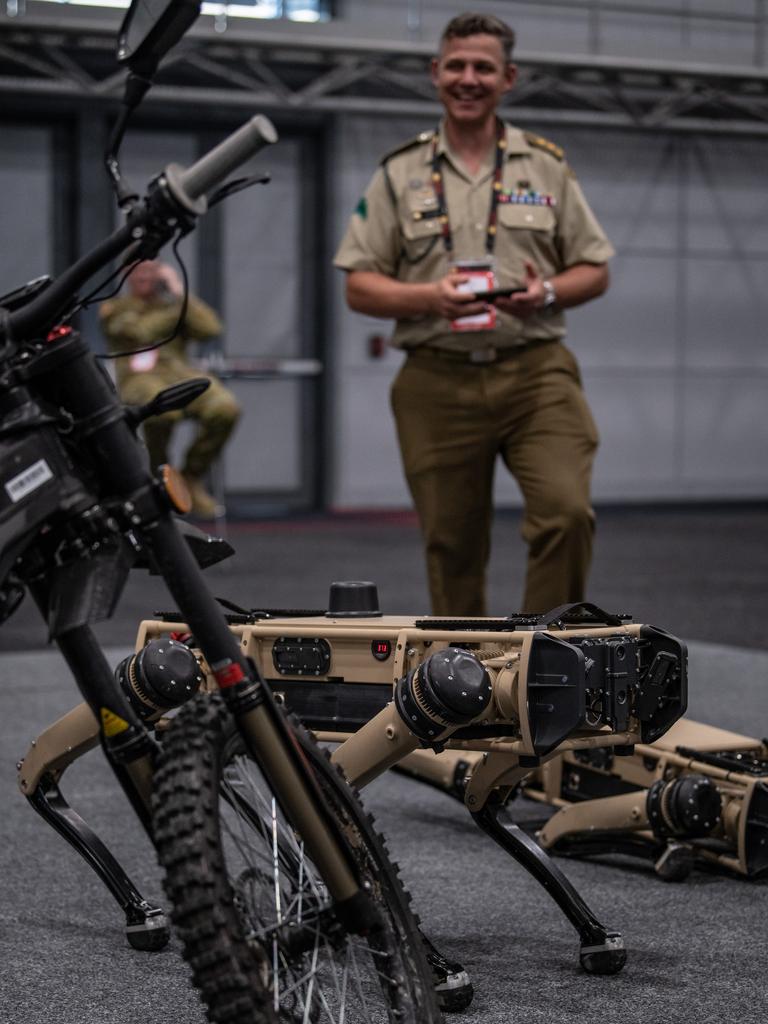 Running concurrently with the chief's symposium at the end of April, the army hosted three initiatives to engage with companies which offer in each of these areas and provide the companies with an opportunity to demonstrate their innovative proposals to the service's thought leaders in the respective fields.
Held on the first day of the two-day event, Army Innovation Day 2021 (AID 2021) was the latest in an annual series of activities which focus on finding technologies and initiatives to solve problems faced by the land force.
The army was seeking responses from industry that complemented and improved the energy management (enhanced energy generation, transfer and storage) and the effective waste management (alternative waste management system architecture) of a deployed force. About 22 companies, many of them Australian small to medium enterprises (SMEs) responded to the army's request for proposals, with technology ranging from deployable solar energy storage systems, to a concept that uses a microwave-assisted pyrolysis system to dispose of biological waste in an environmentally friendly way and create reusable by-products, including energy.
Led by the army's Robotic and Autonomous Systems Implementation Co-ordination Office (RICO), the Army Robotics Exposition (ARX 2021) held on the second day, provided a means to facilitate observation and demonstration of robotics autonomous system (RAS) concepts and technologies.
The RAS strategy has identified five areas of interest for the army's future operations, under the broad headings of maximising soldier performance; improving decision making; generating mass and scalable effects (human-machine teaming, swarming technologies and optionally crewed platforms); force protection, and; efficiency, using technologies such as AI and data analytics to improve logistics systems, medical outcomes and maintenance methods.
About 55 companies displayed technologies and innovative concepts at ARX 2021, ranging from highly manoeuvrable and fast nano-drones, capable of chasing a human being through a multistorey building, to an autonomous system which uses artificial intelligence to accurately navigate an area of ground to locate and then classify landmines.
The inaugural Quantum Technology Challenge (QTC 2021) considered responses to three challenges the army considers areas where quantum technologies can be applied. The first will examine ways of using the technology to detect structures and objects below the ground. The second aims to develop a means of disrupting or denying the secure space-based communications of adversaries, and the third will use quantum computing to optimise the army's logistics chain.
The QTC 2021 event also saw the launch of the Army Quantum Technology Roadmap, which it sees as a critical first move for the development and application for the technologies in the land domain.
In terms of the army's accelerated warfare vision, quantum technologies of interest include robotic and autonomous systems and cyber and information warfare. Addressing the Army in Motion principles, the document lists adaptive thinking, partnering, the development of sovereign industry capability and integration with a joint and integrated force as key themes.
"Quantum technologies are part of a group of emerging disruptive technologies that have the potential to drive significant change in the character of warfare," explained Head Land Capability Major-General Simon Stuart during roadmap's launch.
"They are diverse, complex and generally early in technical readiness, in terms of their application.
"They demand that we think in new ways about how we employ and exploit them. Therefore, our challenge is to adapt, understand, co-develop and exploit the opportunities that quantum technologies offer."